Bottle Less Water Coolers and Dispensers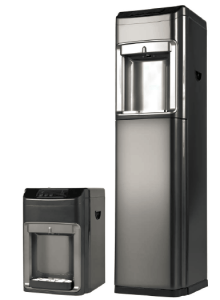 Break the tyranny of the bottle! With MineralPro bottle-less water coolers you can have an attractive bottle free water solution, that provides the best quality water available anywhere. Our attractive coolers come in various models to fit your exact needs. With a variety of filtration options and the option of adding our proprietary mineralization module, you can provide unlimited healthy water at your work place or school for less than bottled water solutions and you never have to worry about running out or storing bottles.
MineralPro Bottle-less Water Coolers are a stylish, modern design and can provide hot and cold filtered water or room temperature and cold filtered water.
MineralPro Bottle-less Water Coolers are ideally suited to the drinking water needs of homes, schools, venues and businesses. All coolers come with a limited 3 year warranty.
MineralPRO Bottle-less Water Coolers can be fitted with either of MineralPRO's Ultra Filtration or Reverse Osmosis systems to provide pure, great tasting, mineral balanced drinking water. The filter system is mounted remotely.  These coolers can also have 3 stage filter systems or Reverse Osmosis systems built into the coolers.
Please email [email protected] or call 250 586 6667 for pricing on coolers, price is determined by the filter system you choose.