Filter Replacements and Kits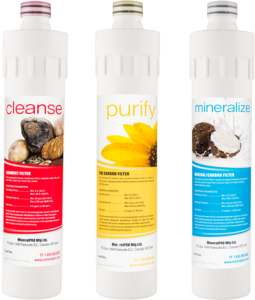 Please note the new #700 Filters do not fit in the original #100 series , for customers with our original 100 series systems that would like to update their RO system to the new 700 series for a limited time Mineral Pro will provide you with a new manifold for free (value of $150.00) with the purchase of a new set of 4 of the #700 filters, cost is $250.00. For those customers that have our UF system and would like to update to the new 700 series UF system, we will replace the UF Manifold for the modest costs of $25.00 ( value $150.00) with the purchase of a set of the three new 700 series filters for the UF System.
MineralPRO carries a broad range of replacement cartridges, adapter kits and spare parts. You can order these parts right from our website or call us if you need advice on exactly the right fittings or parts for your healthy water project.
Showing 1–12 of 15 results