Whole House Water Filter Systems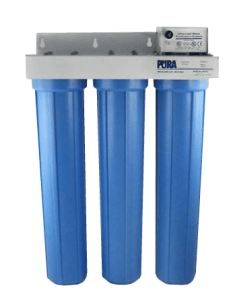 MineralPro has many options for Whole House Filtering Solutions from Water Softeners, Iron Removal Systems, Ultra-Violet Systems, Organic Material Removal, Chlorine removal and many other systems for all your filtering needs! In most cases we custom build our systems with the best media bed to suit the needs of any water issues/problems you may have. 
Showing the single result
MineralPro advises the best way to start the process of dealing with your water issues is to first get a water test performed by a local lab to determine what contaminants you may have in your water and equally important what levels of contaminants you may have. The levels are very important to know  prior to determining the right equipment needed and also the right size. We custom design and build every system to determine the best , most affordable solutions for our customers. Mineral Pro has qualified engineers to analyze all lab reports and most of our Canadian systems are custom built in Canada and our US systems are Custom built in the US.
Please email us with your water report, or call if you prefer and we can advise which system would be best for your needs and budget.